Product Overview
Open Box Showroom Display
Episode® 300 Series 3-Channel Passive Soundbar
Flat panel TVs now have a reason to celebrate: an incredible sound system that doesn't clutter the wall with a bunch of speakers. These Episode® 300 Series 3-Channel Passive Soundbars not only looks great, but sound amazing too! They're actually three independent speakers in one – consisting of left, center, and right (LCR) channels, and are perfect for living room and bedroom applications with displays 37" and larger.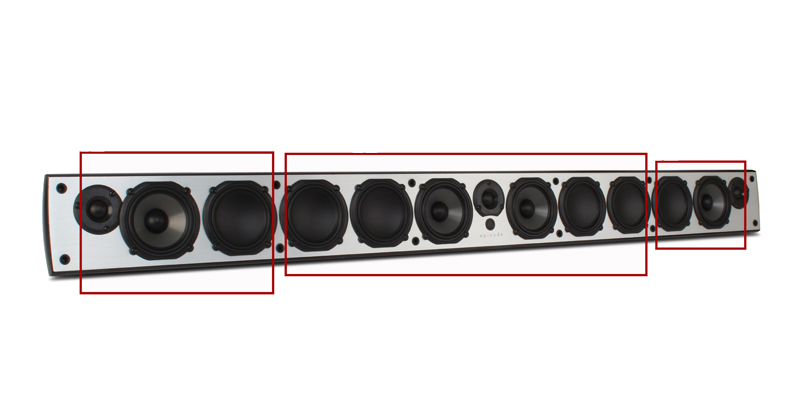 LCR Channels
With independent left, center and right channels you get all the benefits of a true front-stage, yet in a discrete soundbar form factor. Just connect an A/V receiver, surrounds and subwoofer for an amazing theater system.
Top-Shelf Components
This soundbar features an array of drivers consisting of 3/4" ferro-fluid cooled silk dome tweeters and 3" polypropylene injection woofers built with Nomex Spiders and high-temperature voice coils. Gratuitous use of neodymium magnets delivers performance while minimizing the depth off the wall.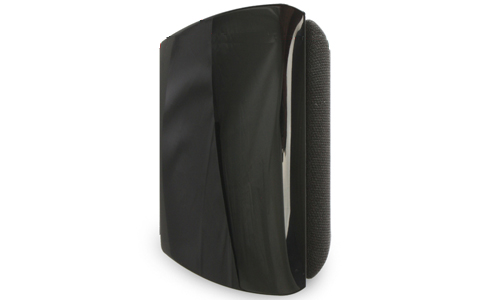 Low Profile Cabinet
For the best speaker performance in a flat panel TV application you need to balance aesthetics and acoustical performance. Our engineers created an aluminum cabinet, which is thinner (only 2.83") and stronger than wood or plastic. This also maximizes internal cabinet volume to squeeze out every last drop of performance!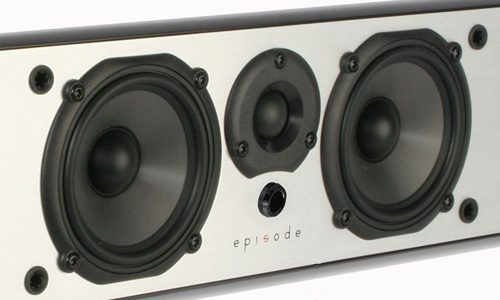 Hidden IR
Many installations require the use of an IR repeating system; the problem is where do you hide the IR receiver? Check out this innovative approach - we've placed a knock-out right behind the grill to let you neatly hide it out of sight. Say goodbye to unsightly stuck-on IR receivers!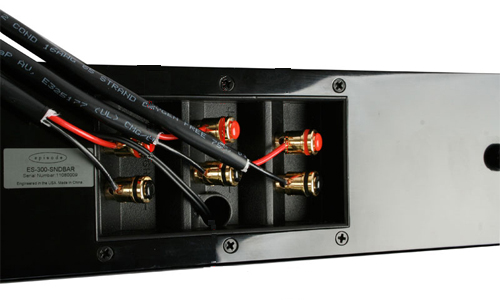 Integrated Wire Management
The IR cable and all speaker connections are made through a single terminal cup, making it easy to run wires (and hide them) in tight quarters behind a flat panel TV. Yep, we thought of that too.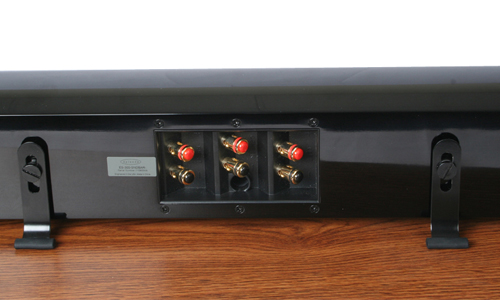 Flexibile Mounting
Included with the soundbar are a wall bracket for mounting below the TV and a "kickstand" for placement on a shelf. If you're using one of our Strong™ TV mounts, there is also an optional soundbar bracket that allows the speaker to move with the TV.
Reviews